Gardening Club
Here you will find all the information about what is growing in our gardens at the moment and what we have been up to in Gardening Club.
Our School Gardening Club are always busy whatever the season! Every year group has its own raised bed allotment and we ALL take responsibility for taking care of it.
CONGRATULATIONS GARDENING CLUB ON ACHIEVING YOUR LEVEL 3 RHS SCHOOL GARDENING AWARD!
Trees
Over December and January we are busy planting trees kindly donated by The Woodland Trust. Don't forget to donate your Christmas Tree to us in January (as long as it has a root ball!)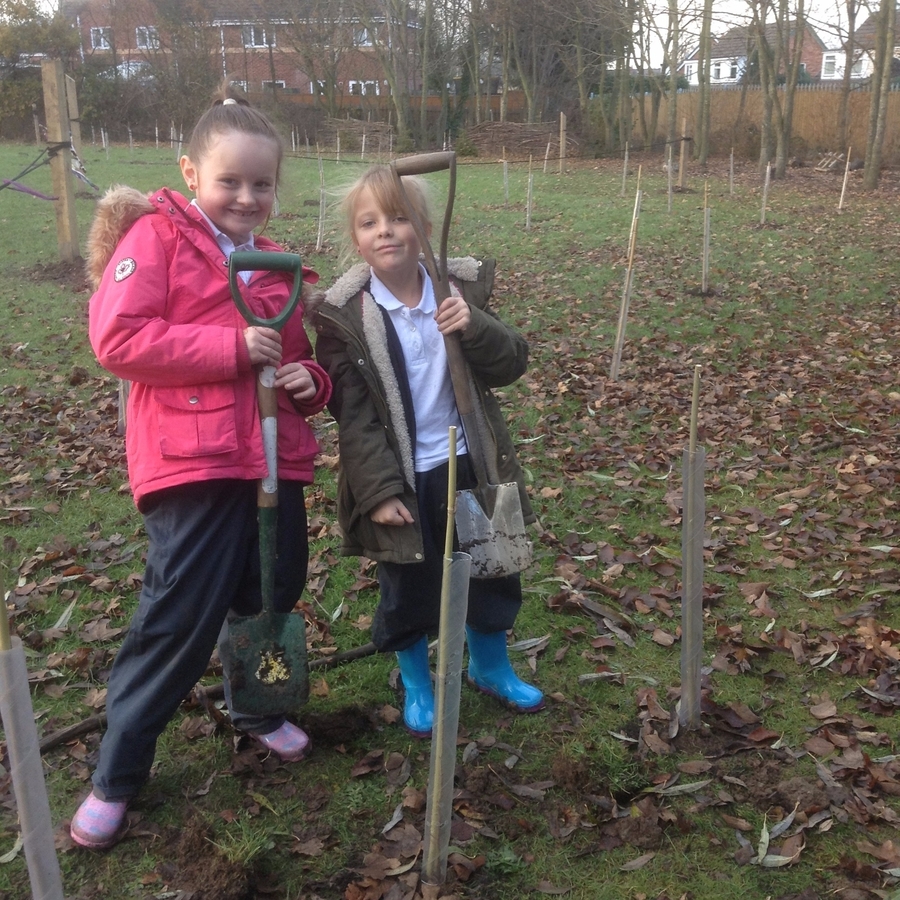 Below is an email sent from Residence in Natwich. A thank you for a box of fresh garden produce that the children sent to them to use.
OUR RHS CERTIFICATES LEVEL 1 AND 2