Eco Club
Eco-Schools is the largest sustainable schools programme in the world and is designed to encourage whole-school action on sustainable development education issues. It is an environmental management tool, a learning resource and a recognised award scheme. We already have our Bronze Award and are currently working towards our Silver.
In Eco Club we meet at least twice per half term to discuss relevant Eco issues around school. The nine topics of Eco Schools are;
Energy
Water
Biodiversity
School Grounds
Transport
Litter
Waste
Global citizenship
CONGRATULATIONS HUNGERFORD!!
On 21/2/17 we were awarded our Silver Award. Well done to Eco Club and to the whole school for all their hard work.
How to get involved...
We would love for any interested parents, grandparents, uncles or aunties to come and join our Eco Club committee as we work towards gaining our Silver Award. So if you have a keen interest in living an Eco friendly lifestyle and wish to inspire the younger generation to take care of our Planet, and you have at least one hour per half term to spare then please return the slip at the bottom of this letter with your contact details. We would love to hear from you!
Equally, if you don't have the time to commit to our meetings but do have any experience, ideas or resources that incorporate the nine topics above we would love to hear from you.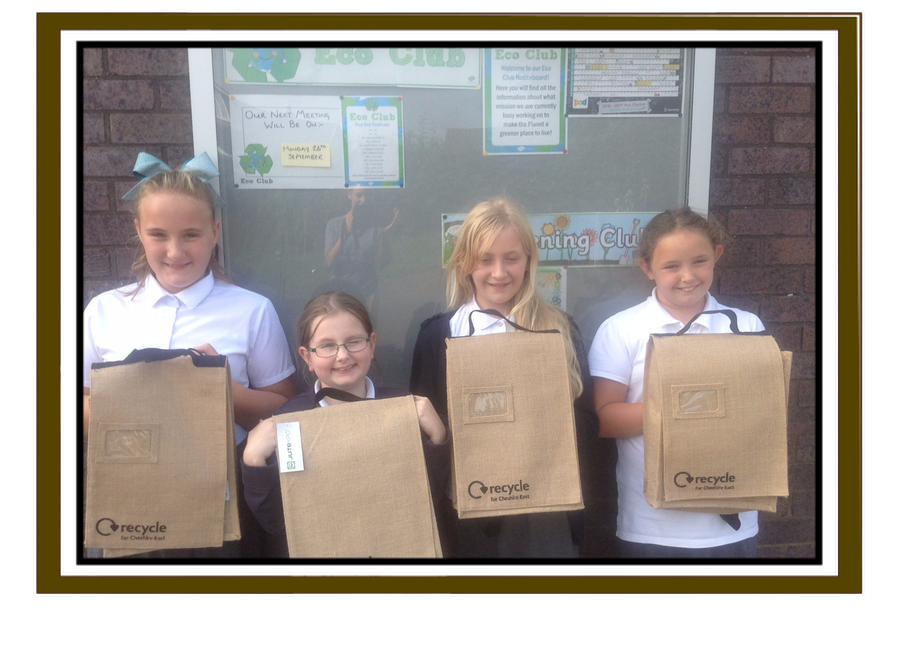 Kayla Williams 5EH, Poppy Neild 5EH, Bella Allard 6HB, Codie Leitch 6HS
Trees
Over December and January we are going to be busy planting various species of Tree, kindly donated to us by The Woodland Trust. We hope to establish a new woodland to be enjoyed for many years to come. Don't forget to please donate your Christmas Trees in January (if they have a root ball) and we can plant them in our woodland.
COMING UP...
The focus of the 2017 campaign (6th-10th March) will be on upcycling and getting everyone to think differently about waste.
Waste week fits with lessons across the curriculum and is a perfect activity for an eco-club as it can be led by a group of students.
New for 2017 – Don't waste creative minds
To help inspire students to engage with STEM, we also have a new competition. We're looking for creative upcycling projects – made using old gardening equipment or tools. Take a look at our competition page for some inspiration.