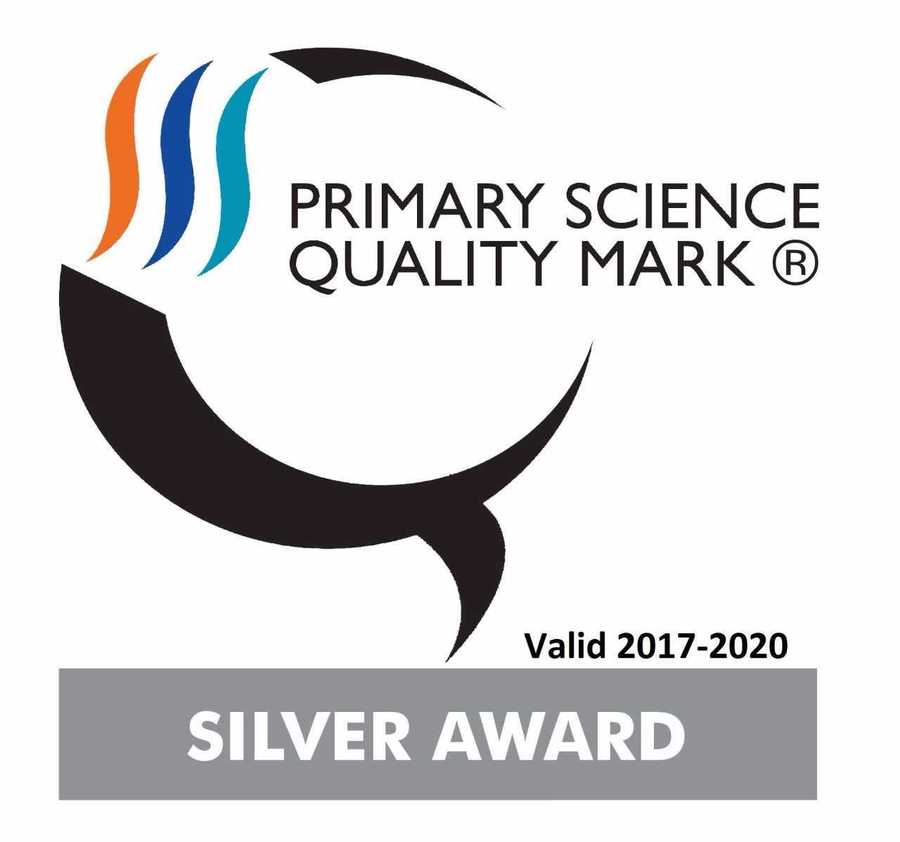 Science
At Hungerford Primary Academy, we pride ourselves on our creative and explorative approach to learning. Scientific learning here is no different, and children are given vast opportunities to develop their scientific skills and learn about the world around them.
Our aim is to create a safe learning environment where children can push their boundaries and misconceptions, in order to learn and understand how things work. We want children to learn independently, and answer questions that they want to find out, in a classroom that offers all of the equipment needed to solve their problems. Most of all we want to raise the profile of Science throughout the school, by allowing the children to have fun and enjoy the subject just as much as the teachers enjoy teaching it!
Science is taught once a week throughout the school, and is recorded in science books. Children plan their own experiments in order to answer SID the scientist's questions. Some lessons are used to write a method or make a prediction, and others allow us to work scientifically and experiment individually or with groups. Every term, we have Science Week, where we do a whole week of fun, exciting experiments which allows us to develop our enquiry skills and put into practise everything that we know and learn. We always invite parents in to help us with our science, and the children love being able to work with their family to meet their learning objective.
Mad Science Club takes place once a year and is open to Key Stage 2 children. This involves scientists coming into our school, with a range of equipment and letting the children experiment and play for a whole hour a week! They have tested PH levels on different liquids, flown on a hoverboard, learned about what is inside their bodies and much, much more!
All children are encouraged to be actively involved in Science lessons. Diversity is valued and teaching is targeted to meet the needs of individual learners. Children whose first language is not English are supported initially through the native language to access the Science curriculum. Immersion then assists them to develop skills in all curriculum areas, very quickly.
Our termly science principle focus is:
"WE ASK QUESTIONS ABOUT THE WORLD OF SCIENCE!"
Upcoming dates:
National sports week: Monday 25th June 2018 - Friday 29th June 2018
Science week: Monday 12th March 2018 - Friday 16th March 2018
Science Boffins visiting school (assembly and workshops) W/B Monday 12th March 2018
ElectroCity with year 3 - TBC
Mad science assembly - Monday 12th March 2018
Mad science after school club - TBC
Science ambassadors:
In each year group, the class teacher has chosen one child to be the science ambassador. This child will write down how the class have achieved the science principle which then will be displayed on the science display. They will also meet with Mrs Martin and offer ideas on how to meet our principles and what they might like to learn next in science as a school!
The science ambassadors for this year are:
2RM - Coby Palin
2RO - Harry Hulse
3KS - Arush Desai
3LW - Jessica Preece
4AL - Alfie Hulse
4SW - Maddie Edwards Hassall
5HB - Anna Maria Apalaghie
5DB - Seth Gadd
6EH - Maddie Bowditch
6AT - Mathew Rolton
Talk Time topics:
We need your help to think of questions for our talk time topic!! Please send in your ideas addressed to Mrs Martin!
Here are our science principles that we try and follow as a school.
Here are some photos from our last science week!
SID The Scientist:
SID asks questions and encourages the children to ask questions too! He is used in every lesson as a starter to give the children a question to work out!